Why join as a NAfME/PCMEA  Member?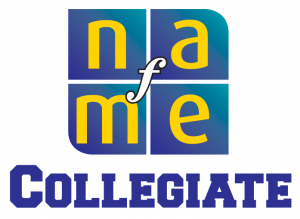 NAfME Resources
NAfME Collegiate members have access to over 100 years of NAfME journals online.  This is a priceless resource for students completing research for school, as well as active teachers in the profession.
NAfME Collegiate members receive a 25 percent discount on all resources available from NAfME including publications, videos, and other items covering a wide range of music education topics. Shop now for NAfME specialty items and books.
For more information or to place an order, e-mail or contact NAfME Member Services at 800-336-3768.
Attention: Graduating Seniors 
Here's an exclusive benefit for Collegiate members! Graduating Collegiate members can request regular NAfME membership at a special introductory rate (almost half off), when they begin teaching. Click here to learn more.
Conferences
NAfME Collegiate members may attend all national, division, and state conferences upon registration, which is usually offered to collegiate members at a significantly discounted rate.
The NAfME National In-Service Conference  offers a four-day schedule of events that includes workshops, performances, lectures, industry exhibits, an employment referral center, and more. NAfME's divisions hold conferences every other year in various locations determined by the division and the NAfME National Executive Board. State music educators association conferences are held independently of NAfME and usually occur annually. A listing of dates and locations of future conferences is available from NAfME.
By attending in-service conferences, Collegiate members have a place where they may associate with members of the profession and Collegiate members from other schools. The conferences provide a variety of activities for Collegiate members including clinical and formal sessions, special interest workshops, musical performances, and informal receptions. In addition, conferences host exhibits to display an assortment of the latest music materials and equipment available to music teachers that are perhaps not readily available or even familiar to the students.
Upcoming Events:
PCMEA Region III Workshop, Sunday, Nov. 3 at Penn State University
This professional development workshop is open to everyone, including all college and university students, K-12 teachers, and community members. The workshop, hosted by Penn State University, will be held on Sunday, November 3, 2019. Lunch is included in the registration cost and all attendees will be entered to win door prizes featuring products and gift cards from J.W. Pepper, Robert M. Sides Family Music Center, Rovner Products, MakeMusic, Innovative Percussion, Zildjian, Chordbuddy, and Musician's Toolkit.
Workshop sessions include:
Keynote: "Goin' My Way?" – Dr. Patricia Bourne (Western Washington University)
"Dear New Teacher: Chaos May Happen. Good Luck – Dr. Patricia Bourne (Western Washington University)
Rehearsal Pedagogy Masterclasses: Instrumental – Dr. Stephen Bolstad (James Madison University); Choral – Dr. Caron Daley (Duquesne University)
"Music Theory + Music Technology = Studio Music" – Dr. Jennifer Greene (Fayetteville-Manilus School District)
"Adventures in Elementary Music: Meaningful Music" – Mrs. Lisa Sempsey (Columbia Borough School District)
"Showing your work: What your evaluator really wants to see in your classroom" – Dr. Heather Cote (Westwood Public Schools)
"Vocal Jazz: How to Get Started" – Dr. Sheryl Monkelien, (Mansfield University)
"Vocal Health for Developing Singers" – Mr. Joey Harrell (PhD Candidate at Penn State University)
A complete schedule of events, session information, speaker bios, and registration information can be found at the Region III Workshop website.
If you have any questions, please contact pcmearegion3@gmail.com
Advocacy Events and Resources
NAfME provides members with advocacy resources and training online; the Broader Minded initiative; and through collaborative efforts with other organizations who make up the Music Education Policy Roundtable.
PCMEA and NAfME Collegiate Websites
PCMEA Resources
Collegiate Communique
ELECTION INFORMATION
PCMEA PowerPoint and Interactive Map
In the PowerPoint below is a listing of all of the Higher Education Schools in the Commonwealth of Pennsylvania with PCMEA Chapters. Click on the school banners to find out more information about the school and the music department.