---
PMEA would like to thank all of our sponsors for the 2022-23 membership year.  Their support helps us to continue to provide professional development and advocacy efforts throughout the year for our members.  Be sure to visit them below!
If you are interested in becoming a Corporate Sponsor of PMEA, visit the Corporate Sponsor Information page.
---

---

Duquesne University, Mary Pappert School of Music

At the Mary Pappert School of Music, you are challenged to connect historical practices with modern methods, blend the traditional with current technology, and explore your artistry, creativity, and ingenuity to the fullest extent. It's time for bigger goals!
600 Forbes Avenue
Mary Pappert School of Music
Pittsburgh, PA 15282
musicadmissions@duq.edu
---

Menchey Music Service is Central Pennsylvania and Maryland's largest family-owned school music dealer since 1936 with 8 retail locations, an affiliate network, a team of school representatives, and webstore at shopmenchey.com. Menchey Music rents and sells band and orchestra instruments, guitars, and keyboard products as well as print music and musical accessories. We also provide repair service, musical instruction, and weekly school service.
9 Barnhart Dr
Hanover, PA 17331
 (888) 636-2439
info@menchey.com
---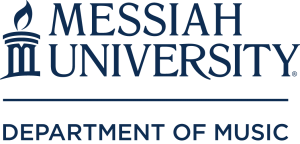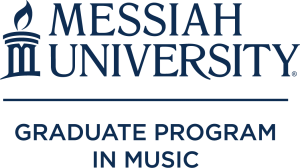 Messiah University is home to an active, well-established music program that offers degrees at both the undergraduate and graduate level. Characterized by a commitment to high academic standards and built on a foundation of artistic integrity, Messiah's programs exist to serve both current and future music educators.
One University Ave, Suite 3004
Mechanicsburg, PA 17055
717-796-1800 ext. 3310 (undergraduate)
717-796-1800 ext. 2888 (graduate)
kathey@messiah.edu (undergraduate)
lsanders@messiah.edu (graduate)
---

QuaverEd is a world leader in online curriculum development. With roots in music education, our family of programs equips PreK-8 teachers, counselors, and administrators. Our evidence-based resources and professional development to engage today's students. QuaverEd technology is highly interactive. Our online curricula and user-friendly navigation makes teaching and learning easier and seriously fun. 
65 Music Square West
Nashville, TN 37203
(866) 917-3633
---

String Instrument Sales, Rentals, Repair & Restoration
3315 Reedy Rd
Sinking Spring, PA 19608
(610) 670-5434
rjprocopio@hotmail.com
---

The Sunderman Conservatory of Music at Gettysburg College is a vibrant musical community preparing passionate and intellectually curious musicians for diverse careers, lifelong learning, and engaged citizenry. Sunderman offers three degrees: the Bachelor of Music in Performance, the Bachelor of Arts in Music, and the Bachelor of Music Education. Students may also double-major in music and an outside field or minor in music.
300 N. Washington Street
Gettysburg, PA 17325
(717) 337-6815
aheim@gettysburg.edu
---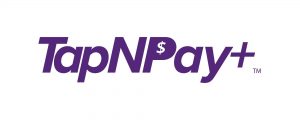 The TapNPay+ Fundraising app makes fundraising EASY! Nothing to sell, hand out or collect! Music programs gain and track direct donations to a student from anyone in the country all while rewarding supporters INSTANT cash back on in store or online purchases at our 300+ national brand partners. Plus, each TapNPay+ merchant provides additional cash back to your program on every purchase all year long!
(412) 818-2862
info@tapnpayplus.com
---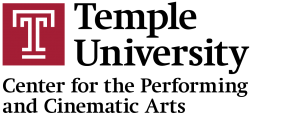 The Boyer College of Music and Dance offers undergraduate and graduate degrees in Choral Activities, Dance, Instrumental Studies, Jazz Studies, Keyboard Studies, Music Education, Composition, Music History, Music Theory, Music Technology, Music, Music Therapy and Voice and Opera. Boyer is located on Temple's main campus in Philadelphia, Pennsylvania, less than one mile from the City's historic cultural institutions.
Presser Hall, 2001 N. 13th St.
Philadelphia, PA 19002
(215) 204-6810
boyer@temple.edu
---

University of the Arts' celebrates self-expression, creative collaboration and the technical skills to prepare you for a professional career in music through its programs in Performance; Music Business, Entrepreneurship and Technology; Music Composition; as well as a Master of Arts in Teaching in Music Education. Summer Music Studies programs offers graduate-level coursework for expanding pedagogical, technological, musical, instructional skills in music classrooms; including the MM in music ed.
Graduate and Professional Studies
215-717-6006
---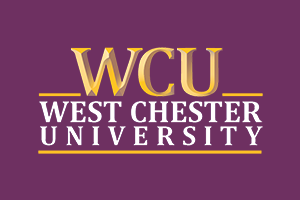 817 S. High Street
West Chester, PA 19383
musicinfo@wcupa.edu
---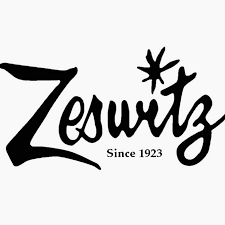 Serving Pennsylvania music educators and their students since 1923.
100 Gibraltar Rd
Reading, PA 19606
(610) 813-6150
Randy@ZeswitzMusic.com
---
---

---

Choice Music Tours specializes in creating custom travel experiences for student music programs and tour groups. Our team is comprised of former music educators who understand the powerful way travel can encourage the growth and development of musicians.
2 Penn Center West
Suite 220
Pittsburgh, PA 15276
(866) 583-6061
chinnebusch@dt.com
---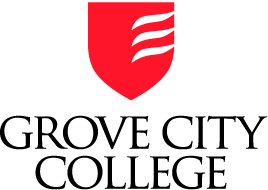 ---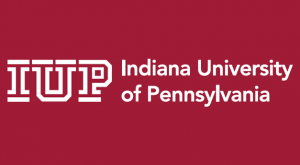 The mission of the IUP Department of Music is the professional preparation of music students as teachers, performers, composers, and scholars at the undergraduate and graduate level. We are committed to providing the highest level of creative, intellectual, and cultural experiences through curricular offerings, recitals, concerts, productions, and workshops for both the student body and the university community.
103 Cogswell Hall
422 S. 11th St.
Indiana, PA 15705
---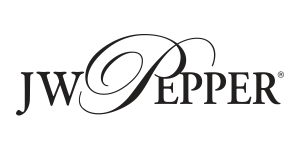 Founded in 1876, J.W. Pepper is the largest sheet music retailer in the world, delivering unparalleled customer service to musicians through its distribution centers, stores, and website jwpepper.com. Pepper offers sheet music useful to directors and performers alike, as well as music equipment, accessories, and technology solutions to support music programs.
191 Sheree Blvd
Exton, PA 19341
1-800-345-6296
satisfaction@jwpepper.com
---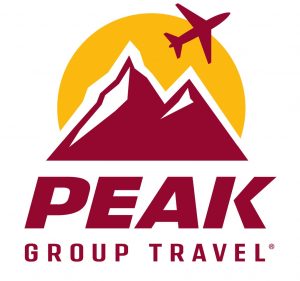 Peak Group Travel is a full-service performance tour company specializing in band, choir, and orchestra trips both domestically and abroad.
6542A Lower York R.
Suite 144
New Hope, PA 8938
(215) 598-8690
bb@peakgrouptravel.com
---

The School of Music offers a range of undergraduate and graduate degrees that prepare students for a wide range of music careers as well as numerous performance opportunities for students of all majors.
233 Music Building I
University Park, PA 16802
musicrecruiting@psu.edu
---

Seton Hill University is a fully accredited member of the National Association of Schools of Music. Small classes, experienced artist faculty, and amazing facilities will unlock your full potential and help you develop the skills for a life and a career in music.
To schedule a live audition or submit a video audition, please complete this Music Audition Form. If you have any questions regarding the audition process, please contact the music audition coordinator at kuhn@setonhill.edu
---

The Slippery Rock University Department of Music is committed to providing learning experiences to meet the current and future needs of today's student. The department provides an environment for serious study and musical performance as we prepare our students for successful careers in music education, music therapy, and performance. In addition to our majors, we offer minors and certificates in music and we have numerous ensembles open to all students.
220 Swope Music Hall
Slippery Rock PA 16057
kathleen.melago@sru.edu
---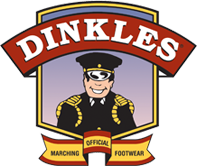 Since 1986 DINKLES has been the leader in Marching Band Shoes and Gloves.
33 North Market St
Mount Joy, PA 17552
(717) 492-1875
bandshoe@dinkles.com
---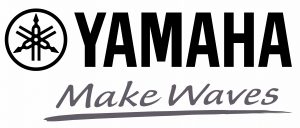 Yamaha offers a full line of musical instruments and accessories. With a focus on consistently high quality products and services combined with innovative methods, Yamaha is dedicated to providing fantastic music making experiences for the next generation.
6600 Orangethorpe Avenue
Buena Park, CA 90620
714-522-9382
educators@yamaha.com
---
---

---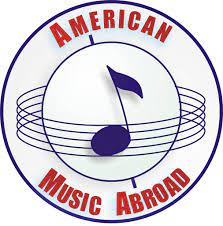 American Music Abroad
6542A Lower York Rd
Suite 144
New Hope, PA 18938
(215) 598-8690
bruce@americanmusicabroad.com
---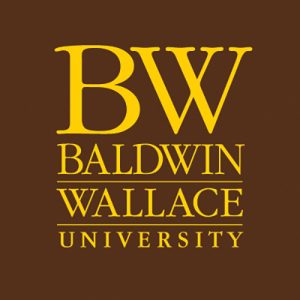 Baldwin Wallace University Conservatory of Music
275 Eastland Rd
Berea, OH 44017
(440) 826-2368
music@bw.edu
---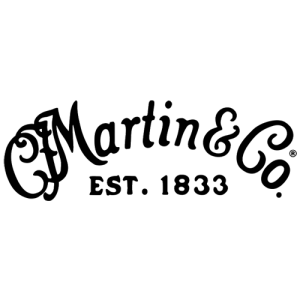 C.F. Martin & Co., Inc. (Martin Guitar)
510 Sycamore St.
Nazareth, PA 18064
(610) 739-1819
cmcallister@martinguitar.com
---

Cavalcade of Bands
1209 Randy Dr
Pottstown, PA 19464
(610) 909-3106
psmithcavalcade@gmail.com
---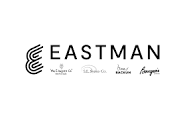 Eastman
2158 Pomona Blvd
Pomona, CA 91768
(800) 323-0974
kmiller@eastmanstrings.com
---
Educational Programs Network
1784 W Schuylkill Road
Douglassville, PA 19518
(800) 323-0974
info@edprog.com
---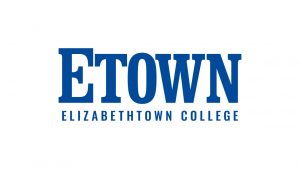 Elizabethtown College
1 Alpha Dr.
Elizabethtown, PA 17022
(717) 361-1212
shornerk@etown.edu
---

Fermata LLC
1100 Jefferson Rd
Suite 12 #1088
Rochester, NY 14623
(972) 679-2314
info@schoolfermata.com
---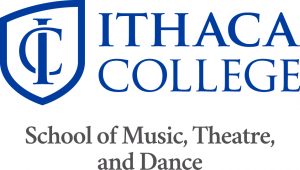 Ithaca College School of Music, Theatre, and Dance
953 Danby Rd
Ithaca, NY 14850
music@ithaca.edu
---

Lehigh Valley Digital Music Press
2163 Kecks Rd
Fogelsville, PA 18051
info@lvdmp.com
---

Moravian University Department of Music
1200 Main St
Bethlehem, PA 18018-6650
music@moravian.edu
---

Pennsylvania Music Teachers Assocation
---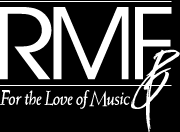 Reading Musical Foundation
PO Box 14835
Reading, PA 19612
(610) 376-3395
kshultz@readingmusicalfoundation.org
---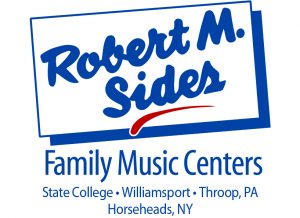 Robert M. Sides Family Music Center
201 Mulberry Street
Williamsport, PA 17701
(570) 326-2094
website@rmsides.com
---

Western Pennsylvania Center for the Arts
300 James Street
Verona, PA 15147
rgt@westernpennsylvaniacenterforthearts.com
---
---

---
A Tempo Studios, LLC
P.O. Box 2555
West Chester, PA 19380
(866) 283-6769
sales@atempostudios.com

Brighton Music Center
1015 Third Avenue
New Brighton, PA 15010
(724) 843-9380
Century Resources
3730 Lockbourne Rd
Columbus, OH 43207
hello@centuryresources.com

Cunningham Piano Company
198 Allendale Rd.
King of Prussia, PA 19406
(215) 651-6713
rich@cunninghampiano.com
Fox Pest Control – Lancaster
1630 Manheim Pike Unit #11
Lancaster, PA 19601
(717) 674-3119
harrisburg@fox-pest.com
Immaculata University
1145 West King Road
Immaculata, PA 19345
(484) 323-3453
asmith22@immaculata.edu
Jazz composer & arranger Rick Hirsch
819 Bayberry Dr
State College, PA 16801
(814) 867-9935
rick@hirschmusic.com
Johnstonbaugh's Music Centers
4842 William Flinn Hwy
Allison Park, PA 15101
(724) 444-5660
info@johnstonbaughs.com

Lebanon Valley College
101 North College Ave
Annville, PA 17003
music@lvc.edu
McIver Recording
95 Spring Road
Scotia, NY 12303
mail@mciverrecording.com
PepWear
1540 High Meadows Way
Cedar Hill, TX 75104
conventions@pepwear.com
Studio Central Recording
studiocentralrecording@gmail.com
Susquehanna University
514 University Ave
Selinsgrove, PA 17870
musicdept@susqu.edu
Volkwein's Music
138 Industry Drive
Pittsburgh, PA 15275
(412) 788-5900
information@volkweins.com