---
PMEA would like to thank all of our sponsors for the 2023-24 membership year.  Their support helps us to continue to provide professional development and advocacy efforts throughout the year for our members.  Be sure to visit them below!
If you are interested in becoming a Corporate Sponsor of PMEA, visit the Corporate Sponsor Information page.
---

---
Duquesne University, Mary Pappert School of Music

Explore your artistry, creativity, and ingenuity to the fullest extent at the Mary Pappert School of Music. Whether you're interested in Music Education, Performance, Music Technology, Music Therapy, Composition, Jazz, or Music Ministry, you will hone your performing skills with individualized instruction from our world-class faculty while preparing for a successful and fulfilling career in music and beyond.
600 Forbes Avenue
Pittsburgh, PA 15282
(412) 396-5064
musicadmissions@duq.edu
---

Menchey Music Service is Central Pennsylvania and Maryland's largest family-owned school music dealer since 1936 with 8 retail locations, an affiliate network, a team of school representatives, and webstore at shopmenchey.com. Menchey Music rents and sells band and orchestra instruments, guitars, and keyboard products as well as print music and musical accessories. We also provide repair service, musical instruction, and weekly school service.
9 Barnhart Dr
Hanover, PA 17331
 (888) 636-2439
info@menchey.com
---
Messiah University is home to an active, well-established music program that offers degrees at both the undergraduate and graduate level. Characterized by a commitment to high academic standards and built on a foundation of artistic integrity, Messiah's programs exist to serve both current and future music educators.
One University Ave
Mechanicsburg, PA 17055
(717) 796-1800
kathey@messiah.edu
---
Slippery Rock University is a four-year, public, coeducational, regional comprehensive university that offers a broad array of undergraduate and select graduate programs to more than 8,000 students. SRU is one of 10 institutions and 14 campuses that make up Pennsylvania's State System of Higher Education. SRU is fully accredited by the Middle State Commission on Higher Learning.
1 Morrow Way
Slippery Rock, PA 16057
asktherock@sru.edu
---

The String Tree is a fine string instrument shop providing elite sales and service to both the public and music industry. Small enough to keep that "old world" feel for personalized attention, yet large enough to cater to the needs of major institutions, including Schools, retail stores, dealers, and even other repair shops.
3315 Reedy Rd
Sinking Spring, PA 19608
(610) 670-5434
info@stringtree.com
---
The Sunderman Conservatory of Music at Gettysburg College is a vibrant musical community preparing passionate and intellectually curious musicians for diverse careers, lifelong learning, and engaged citizenry. Sunderman offers three degrees: the Bachelor of Music in Performance, the Bachelor of Arts in Music, and the Bachelor of Music Education. Students may also double-major in music and an outside field or minor in music.
300 North Washington Street
Campus Box 403
Gettysburg, PA 17325
(717) 337-6131
mstoner@gettysburg.edu
---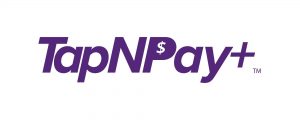 The TapNPay+ Fundraising app makes fundraising EASY! Nothing to sell, hand out or collect! Music programs gain and track direct donations to a student from anyone in the country all while rewarding supporters INSTANT cash back on in store or online purchases at our 300+ national brand partners. Plus, each TapNPay+ merchant provides additional cash back to your program on every purchase all year long!
(412) 818-2862
info@tapnpayplus.com
---

The Tell School of Music offers three unique degree programs in Music Education, Music Industry, and a Bachelor of Arts in Music (General or Performance Concentration). Students have the option of being a dual major with any of our programs, and the Tell School is the only university in the region to offer undergraduate certificates in Kodály, Technology in Music Education, and Modern Band.
60 West Cottage Avenue
Millersville, PA 17551
(717) 871-4700
music.secretary@millersville.edu
---

(412) 377-5620
brt30@pitt.edu
---
Explore a career in music at the Wells School of Music at WCU, accredited with the NASM. Programs are available in Music Performance, Education, Theory, Composition, Studio Composition, Music Elective Studies in an Outside Field, & Music Therapy. With state-of-the-art rehearsal and performing facilities & scholarship opportunities, students can also join ensembles.
817 S High Street
West Chester, PA 19518
(610) 436-3042
musicinfo@wcupa.edu
---
---

---

Choice Music Tours specializes in creating custom travel experiences for student music programs and tour groups. Our team is comprised of former music educators who understand the powerful way travel can encourage the growth and development of musicians.
(866) 583-6061
choicemusictours@dt.com
---

Grove City College is a premier private, Christian, liberal arts college located one hour north of Pittsburgh, PA. At Grove City College, your fellow students and your faith inform your education every bit as much as our faculty. This one-of-a-kind experience means that while you're preparing for a career, you're also discovering your purposes for success in life.
100 Campus Drive
Grove City, PA 16127
tedfordjm@gcc.edu
---
The IUP Department of Music prepares music students as teachers, performers, composers, and scholars at the undergraduate and graduate level. We are committed to providing the highest level of creative, intellectual, and cultural experiences through curricular offerings, recitals, concerts, productions, and workshops. We serve a local and global community, promote diversity/multiculturalism, and embrace and encourage lifelong advocacy for the musical arts.
103 Cogswell Hall
422 S. 11th St.
Indiana, PA 15705
mbaumer@iup.edu
---
Founded in 1876, J.W. Pepper is the largest sheet music retailer in the world, delivering unparalleled customer service to musicians through its distribution centers, stores, and website, jwpepper.com. Pepper offers sheet music useful to directors and performers alike, as well as music equipment, accessories, and technology solutions to support music programs.
191 Sheree Blvd
Exton, PA 19341
satisfaction@jwpepper.com
---

Marianna's Fundraisers, founded in 1981, is a passionate organization dedicated to raising funds for various charitable causes. We provide fresh 14″ Hoagies and 12″ Pizzas for groups to sell as a fundraiser in your community. Once you start selling them your customers will ask when are you selling them again!
It truly is a fundraiser that sells itself!
PO Box 332
Tipton, PA 16684
(814) 935-0262
jbratton@delgrossos.com
---
Group travel provider for band, choir, orchestra, and dance trips, as well as field trips both domestic and international.
6542A Lower York Rd.
Suite 144
New Hope, PA 18938
info@peakgrouptravel.com
---

The School of Music offers a range of undergraduate and graduate degrees, as well as myriad performance opportunities, that prepare students for careers as performers, teachers, and scholars.
233 Music Building I
State College, PA 16802
musicrecruiting@psu.edu
---
PYC is a collective of young people who have been empowered and inspired by the joy of singing. PYC is Pittsburgh's premier youth choral education organization serving the region through exceptional choral music education and artistry. With opportunities for ages 6-18, PYC's multi-faceted programming is celebrated for its ability to nurture the potential of its participants while fostering confidence, dedication, and a sense of belonging.
212 9th Ave, Suite #601
Pittsburgh, PA 15222
(412) 281-4790
info@pittsburghyouthchorus.org
---
Seton Hill University is a nationally recognized liberal arts university, where you will receive a top education in your chosen field of study and graduate with a deeper understanding of the arts, sciences, and humanities. At Seton Hill University, we prepare you for the world in which you are destined to live, and for the career in which you will succeed.
1 Seton Hill Drive
Greensburg, PA 15601
kuhn@setonhill.edu
---
Solich Piano, the designated institutional provider for Yamaha and Bösendorfer pianos in Western PA, takes a unique & refreshing approach to collaborating with you on your institutional piano goals. As a conservatory-trained concert pianist & educator of advanced college-bound piano students, Thomas Solich has built a corporate culture that mirrors his priority for education. We look forward to building an enduring relationship & providing you with solutions to your piano and technology needs.
12001 Perry Highway
Wexford, PA 15090
outreach@solichmusic.com
---
Be impossible to ignore.
Join a community of musicians whose passion, discipline and creativity inspire learning and extraordinary performances. Individual attention is our hallmark. Because we are solely undergrad, you'll interact directly with our faculty who bring extensive real-world experience, impressive credentials and professional connections. From the classroom to the studio to the recital hall and beyond, you'll be inspired to pursue your personal and professional goals.
514 University Ave
Selinsgrove, PA 17870
musicdept@susqu.edu
---
Yamaha Corporation of America is profoundly committed to enriching lives through music education. For over 50 years we have been dedicated to serving music-makers of all ages through our global music instruction schools, in our commitment to music education advocacy, through teacher professional development programs, and in our partnerships with music service organizations. We look forward to connecting with you at PMEA 2024!
6600 Orangethorpe Avenue
Buena Park, CA 90620
---
---

---

Baldwin Wallace University Conservatory of Music
275 Eastland Rd
Berea, OH 44017
(440) 826-2368
music@bw.edu
---
Brighton Music Center
1015 Third Avenue
New Brighton, PA 15066
(724) 843-9380
rschiemer@brightonmusic.com
---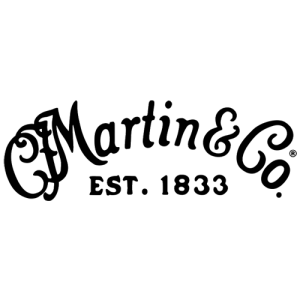 C.F. Martin & Co., Inc. (Martin Guitar)
510 Sycamore St.
Nazareth, PA 18064
(610) 759-2837
cmcallister@martinguitar.com
---
Elizabethtown College
1 Alpha Dr.
Elizabethtown, PA 17022
(717) 361-1532
shornerk@etown.edu
---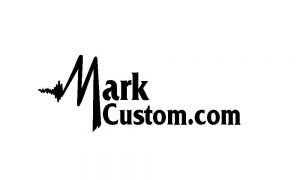 Mark Custom Recording Service, Inc.
10815 Bodine
Clarence, NY 14031
(716) 759-2600
info@markcustom.com
---
Music In The Parks/Festivals of Music
1784 W Schuylkill Road
Douglassville, PA 19518
info@edprog.com
---
Pennsylvania Music Teachers Association
information@pamusicteachers.org
---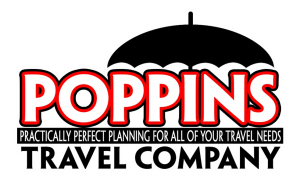 1401 Grandin Ave
Pittsburgh, PA 15216
PoppinsTravelCompany@gmail.com
---

Rick Hirsch / HirschMusic Publications
rick@hirschmusic.com
---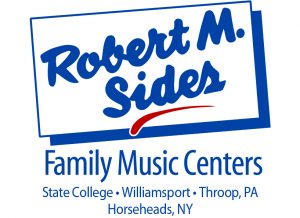 Robert M. Sides Family Music Center
201 Mulberry Street
Williamsport, PA 17701
(570) 326-2094
website@rmsides.com
---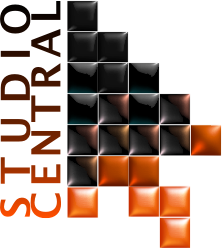 Studio Central Recording
studiocentralrecording@gmail.com
---
Western Pennsylvania Center for the Arts
300 James Street
Verona, PA 15147
rgt@westernpennsylvaniacenterforthearts.com
---
---

---
Century Resources
3730 Lockbourne Rd
Columbus, OH 43207
hello@centuryresources.com
Fox Pest Control – Lancaster
1630 Manheim Pike Unit #11
Lancaster, PA 19601
(717) 674-3119
harrisburg@fox-pest.com
Johnstonbaugh's Music Centers
4842 William Flinn Highway
Allison Park, PA 15101
info@johnstonbaughs.com
PepWear
1540 High Meadows Way
Cedar Hill, TX 75104

Volkwein's Music
138 Industry Drive
Pittsburgh, PA 15275
(412) 788-5900
information@volkweins.com