---
PMEA would like to thank all of our sponsors for the 2021-22 membership year.  Their support helps us to continue to provide professional development and advocacy efforts throughout the year for our members.  Be sure to visit them below!
If you are interested in becoming a Corporate Sponsor of PMEA, visit the Corporate Sponsor Information page.
---

---

Whether you're interested in Music Education, Performance, Music Technology, Music Therapy, Composition, or Jazz, we have the faculty and resources to prepare you for a successful and fulfilling career in music and beyond. Find out why the Mary Pappert School of Music is #1 for so many. View our programs, take a virtual tour of the school, and start your application today!
600 Forbes Avenue
Mary Pappert School of Music
Pittsburgh, PA, 15282
(412) 396-5983
carseckat@duq.edu
---

The Educational Programs Network offers Festivals, Clinics, Workshops and the Travel Professionals to get you there.
1784 W Schuylkill Road
Douglassville, PA 19518
info@edprog.com
---

Menchey Music rents and sells band and orchestra instruments, guitars, and keyboard products as well as print music and musical accessories through our 8 retail locations.  We also provide repair service and musical instruction.  Our team of school service representatives service our schools to provide support to school music programs.
9 Barnhart Dr
Hanover, PA 17331
 (888) 636-2439
info@menchey.com
---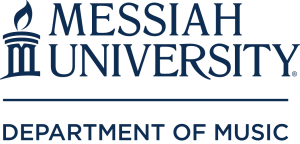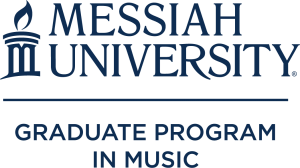 Messiah University Department of Music
Messiah University is home to an active, well-established music program that offers degrees at both the undergraduate and graduate level.  Characterized by a commitment to high academic standards and built on a foundation of artistic integrity, Messiah's programs exist to serve both current and future music educators
Messiah University Department of Music
One University Ave. Suite 3004
Mechanicsburg PA 17055
717-796-1800 ext. 3310 (undergraduate)
kathey@messiah.edu (undergraduate)
717-796-1800 ext. 2888 (graduate)
lsanders@messiah.edu (graduate)
---

QuaverEd
Quaver's PreK-8 Music Curriculum features cloud-based teaching resources and free student accounts. Support remote, hybrid, or in-person learning with easily built assignments, teacher video instruction and student submissions, and multi-device compatibility. Advanced technology. Engaged students. Teacher-Friendly. Seriously Fun!
Sean Smith, Director of Sales
sean@quavered.com
(629) 702-7385
---

3315 Reedy Rd
Sinking Spring, PA 19608
---
---

---

Choice Music Tours specializes in creating custom travel experiences for student music programs and tour groups. Our team is comprised of former music educators who understand the powerful way travel can encourage the growth and development of musicians.
chinnebusch@dt.com
(866) 583-6061
---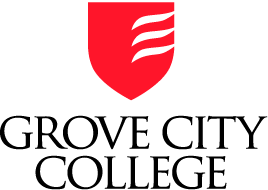 Grove City College Department of Music

At Grove City College, we cultivate purposeful and principled leaders who are eager to serve the common good. Our mission is to promote the Christian worldview and the foundations of free society. Our campus culture is defined by the values of faithfulness, excellence, community, stewardship, and independence.
100 Campus Dr
Grove City, PA 16127
(724) 450-1557
jmtedford@gcc.edu
---

---
Connecting Music Students with Recruiters.
(206) 496-4666
contact@muaemusic.com
---

The School of Music offers a range of undergraduate and graduate degrees, as well as myriad performance opportunities, that prepare students for careers as performers, teachers, and scholars.
Allen Road
University Park, PA 16802
musicrecruiting@psu.edu
---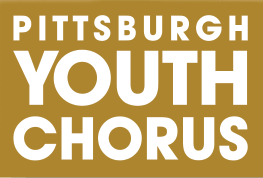 Through the joy and power of singing, Pittsburgh Youth Chorus is empowering and inspiring a diverse, inclusive collective of our region's young people for a lifetime of personal and community leadership – offering transformational opportunities in choral music, making a significant investment in Pittsburgh's cultural landscape, and serving as an exemplar for how singing can impact the world.
212 Ninth Street
Suite #601
Pittsburgh, PA 15222
info@pittsburghyouthchorus.org
---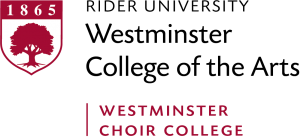 Rider University's Westminster Choir College
Culturally vibrant and historically rich, Westminster Choir College has a legacy of preparing students for thriving careers as well-rounded performers and musical leaders. Now, it's our turn to help you create a future that feels true to you.
2083 Lawrenceville Road
Lawrenceville, NJ 08648
(609) 896-5000
admissions@rider.edu
---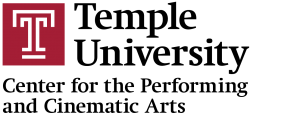 The Boyer College of Music and Dance offers undergraduate and graduate degrees in Choral Activities, Dance, Instrumental Studies, Jazz Studies, Keyboard Studies, Music Education, Composition, Music History, Music Theory, Music Technology, Music, Music Therapy and Voice and Opera. Boyer is located on Temple's main campus in Philadelphia, Pennsylvania, less than one mile from the City's historic cultural institutions, including the Kimmel Center for the Performing Arts, The Philadelphia Orchestra, Opera Philadelphia, Pennsylvania Ballet, Philadanco and the Philadelphia Museum of Art.
Presser Hall
2001 N. 13th St
Philadelphia, PA, 19122
(215) 204-6810
lydia.veilleux@temple.edu
---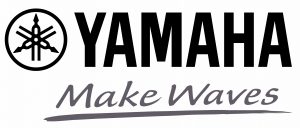 Yamaha Corporation of America is profoundly committed to enriching lives through music education. For over 50 years we have been dedicated to serving music-makers of all ages through our global music instruction schools, in our commitment to music education advocacy, through teacher professional development programs and in our partnerships with music service organizations.
Dave Clark
dclark@yamaha.com
(614) 284-2812
Matt Davis
madavis@yamaha.com
(585) 280-0849
---
---

---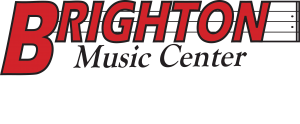 Brighton Music Center
1015 Third Avenue
New Brighton, PA, 15066
(724) 843-9380
rschiemer@brightonmusic.com
---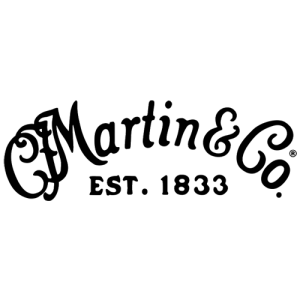 C.F. Martin & Co., Inc.
510 Sycamore St.
Nazareth, PA 18064
(610) 739-1819
cmcallister@martinguitar.com
---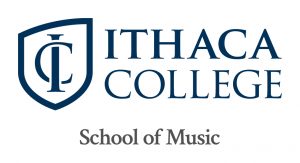 Ithaca College School of Music
953 Danby Rd
Ithaca, NY 14850
(607) 274-3366
---

Lehigh Valley Digital Music Press
2163 Kecks Rd
Fogelsville, PA 18051
(484) 225-3717
info@lvdmp.com
---

M&M Music Press, LLC
2765 Dutch Ridge Road
Beaver, PA 15009
(724) 683-0284
jeff@mmmusicpress.com
---

Pennsylvania Music Teachers Assocation
4390 Kenson Dr
Allison Park, PA 15101
(412) 487-2313
info@pamusicteachers.org
---

Western Pennsylvania Center for the Arts
300 James Street
Verona, PA 15147
(724) 822-4461
rgt@westernpennsylvaniacenterforthearts.com
---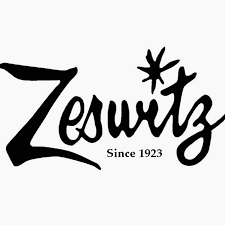 100 Gibraltar Rd
Reading, PA 19606
(610) 406-4300
sales@zeswitzmusic.com
---
---

---
Atempo Studios, LLC
P.O. Box 2555
West Chester, PA 19382
(866) 283-6769
recordings@atempostudios.com
Baldwin Wallace University
Matthew Miller
mmiller@bw.edu
440-826-2368
Cavalcade of Bands
Paul Smith – Cavalcade Executive Director
1209 Randy Dr
Pottstown, PA 19464
610-909-3106
psmithcavalcade@gmail.com
Data Music Services
825 19th St
Altoona, PA 16601
(814) 944-2406
datadave@earthlink.com
Elizabethtown College
1 Alpha Dr
Elizabethtown, PA 17022
(717) 361-1000
Johnstonbaugh's Music Centers
4842 William Flinn Highway
Allison Park, PA 15101
info@johnstonbaughs.com

Lancaster Bible College
901 Eden Road
Lancaster, PA 17601
(717) 569-7071
music@lbc.edu
Lebanon Valley College
101 North College Avenue
Annville, PA 17003
(717) 867-6383
music@lvc.edu
McIver Recording
95 Spring Road
Scotia, NY 12303
mail@mciverrecording.com
Moravian University
1200 Main St
Bethlehem, PA 18018
(610) 861-1650
music@moravian.edu
Music, Theater, & Dance at Bloomsburg, Lock Haven, & Mansfield Universities
18 Campus View Drive
Mansfield, PA 16933
(570) 662-4710
Robert M. Sides Family Music Center
201 Mulberry Street
Williamsport, PA 17701
website@rmsides.com
Roberts Wesleyan College Department of Music
2301 West Side Drive
Rochester, NY 14624
(585) 594-6101
music@roberts.edu

Slippery Rock University
220 Swope Music Hall
Slippery Rock, PA 16057
asktherock@sru.edu

Susquehanna University
514 University Ave
Selinsgrove, PA 17870
musicdept@susqu.edu
Tournament of Bands
1 Ridge Rd
Mill Hall, PA 17751
tobdirector@njatob.org
York College of Pennsylvania
441 Country Club Road
York, PA 17403
(717) 815-6450
gmuzzo@ycp.edu