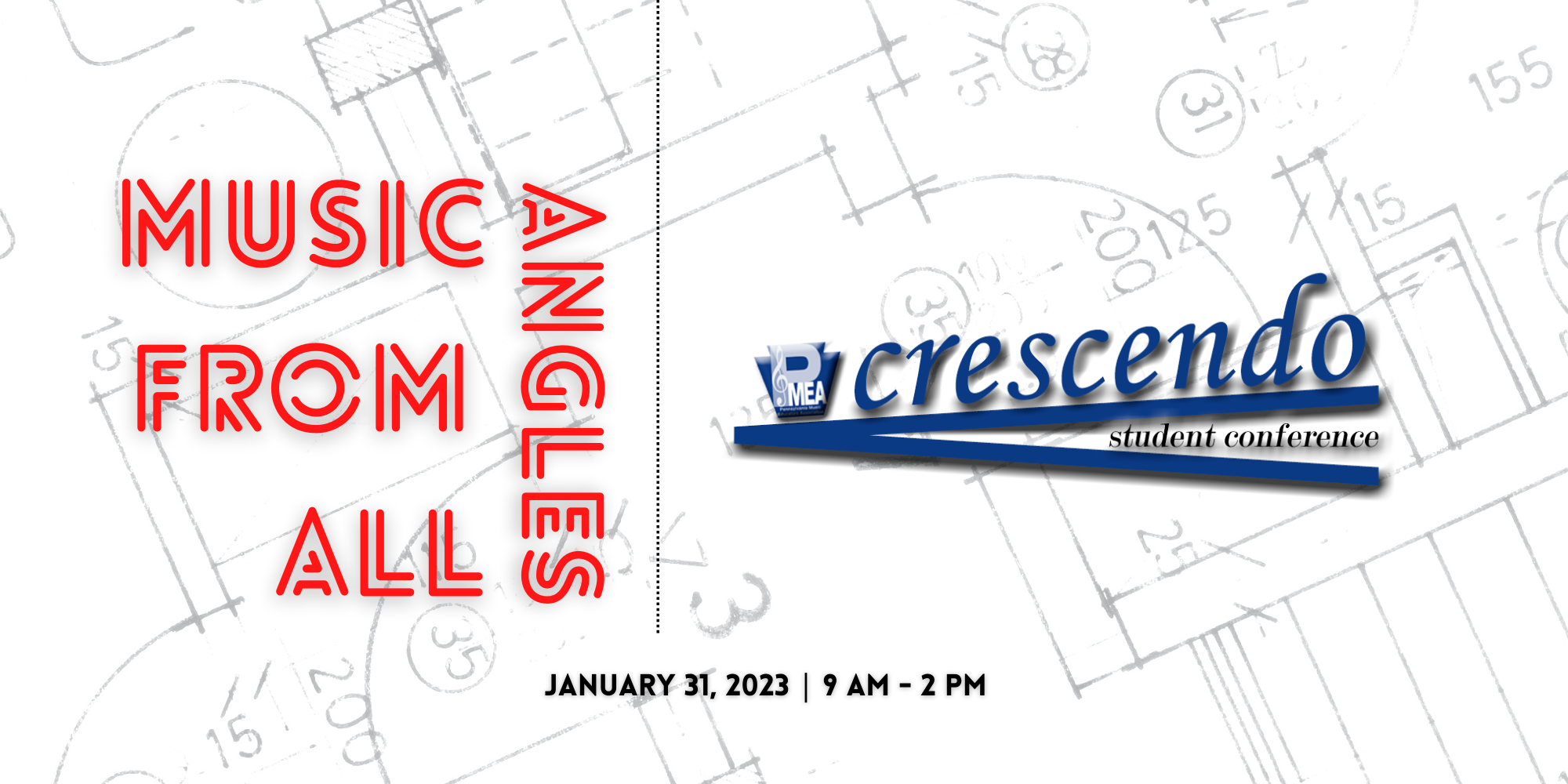 Designed for Middle/Junior & High School Students
Virtual Event
During The School Day
Focused 25 Minute Sessions
General Interest Topics
Career Focused Sessions To Meet Career Readiness Goals
Special Performance
ALL Content Will Be Recorded and Can Be Viewed After January 31st
Individual and Classroom Registration Available
Join us on January 31st for the Crescendo Student Conference from 9 am to 2 pm. Teachers are encouraged to use this event as an in-school field trip for all of the music students in your program. Students will have the chance to interact with our Crescendo presenters on a wide variety of topics.
A livestream channel will be LIVE from 9 am – 2 pm with a new session happening each half hour. Participants will be able to interact with presenters through a chat feature.
At 9:30 am and 11 am, there will also be breakout sessions offered. These sessions will be accessible through Zoom and will allow for a higher level of interaction between students and presenters.
ALL content will be recorded and available after January 31st to those that register. Teachers, these can serve as great modules for you to use in your classroom for weeks after Crescendo!
Registration Is Now Closed