To submit your community happenings announcement for consideration, please email details to info@pmea.net. Please send information at least two weeks in advance of the event.
For Professional Development hosted by PMEA or NAfME, see the Professional Development Opportunities page of the PMEA Website.
---
Berks Youth Chorus
Announces second concert of 2019-2020
Berks Youth Chorus (BYC) is pleased to announce the second concert in its 28th season. Cabaret Night will be held at 7 p.m., Sunday, February 23, DoubleTree Hotel, in Reading, PA.  The concert will be sponsored by Tompkins Vist Bank.
BYC and singers from Wyomissing Area High School will present songs from the Great American Songbook and Broadway, including Kiss Me Kate and Hair. BYC singers will perform selections from Aladdin, Tarzan, and Next to Normal. Singers from Wyomissing High School will perform selections from their school show, Into the Woods.
DoubleTree Hotel will provide an array of appetizers, desserts, coffee, and tea before and during the program. 
Tickets are $15/general admission adults; $10/general admission students; $25/VIP seating. Seating will be at tables of 10. Tickets may be purchased in advance by calling 610-898-7664. A table of 10 seats may be reserved with advance ticket purchase. Tickets may be also purchased at the door, as available. There is no extra cost for the food or beverages provided by DoubleTree Hotel.
The concert will include performances by auditioned members who are placed in one of the three levels of the chorus:  MasterSingers (high school girls and boys with changed voices) led by Christopher Hoster; Chorale (children in grades 5 through 8) led by James Wilson; and Training Chorus (children in grades 3 and 4) led by Michelle Metz.
With its headquarters and many rehearsals located in Reading's geographically accessible GoggleWorks, and through community engagement projects such as Summer Sing, Berks Youth Chorus is dedicated to making life-changing musical opportunities available to all children. BYC provides a safe, nurturing environment where singers achieve, become engaged in a community of fellow singers, and are nourished artistically, emotionally, and spiritually.
The Chorus works with area public and private school music teachers to recruit singers for membership and for Summer Sing. Singers represent school districts, private schools and home schools throughout Berks County.
The concert season is supported by Pennsylvania Council on the Arts, a state agency, and Reading Musical Foundation.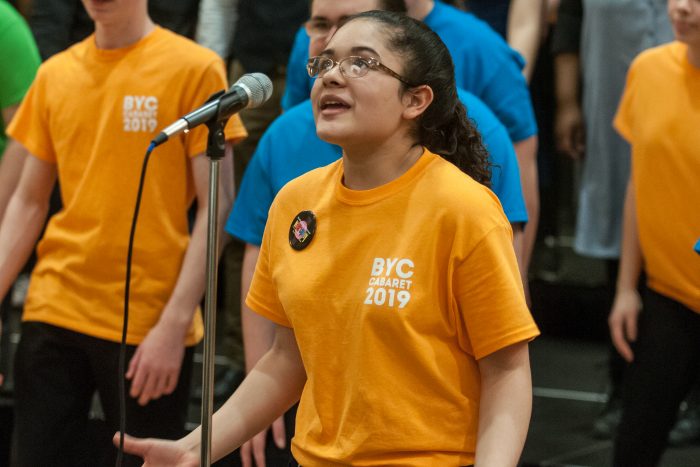 ---
RIVERSIDE SYMPHONIA INVITES YOUNG MUSICIANS TO APPLY FOR 2020 CAPRIO COMPETITION 
Prizes for classical music students in NY, NJ and PA
 The Riverside Symphonia, a professional orchestra celebrating its 30th year in the Delaware Valley, is pleased to invite non-keyboard classical musicians who reside or study in New Jersey, New York and Pennsylvania to apply to the 2020 Caprio Young Artists Competition. Eligible students should be no more than 22 years of age by May 2, 2020. Applications and "blind" audio auditions are due March 1, 2020.
The final round will be judged live on Sunday, May 3, 2020 3:00pm at South Hunterdon Regional High School, 301 Mt Airy-Harbourton Road, Lambertville, NJ. This competition provides a unique opportunity for exceptional young musicians to win cash prizes: the First Prize is $2000 and the opportunity to perform with the Riverside Symphonia and Maestro Marius Smolij in the next season. The Second Prize is $1000 and the Third Prize is $500.  For more information and to download the application, please visit riversidesymphonia.org/caprio-competition.
The Caprio Young Artists Competition honors the life and legacy of John-Michael Caprio, Founding Music Director and Conductor of the Riverside Symphonia. He was the director of music for the Archdiocese of New York and Choir Director at St. Patrick's Cathedral, New York, NY.  John-Michael encouraged and inspired people of all ages with his love of music. 
This program is made possible in part by funds from the New Jersey State Council on the Arts/Department of State, a Partner Agency of the National Endowment for the Arts; the Arts & Letters Foundation, NY, NY; and Barbara and Jay Belding, New Hope, PA. 
2020 CYAC Application Instructions and Form
2020 Caprio Young Artists Application Poster
---
The U.S. Army Field Band and Soldiers' Chorus FREE Concert
The U.S. Army Field Band and Soldiers' Chorus FREE Concert at Soldiers and Sailors Memorial Hall, Friday March 6th at 7 pm.
See the flyer for more information.
Tickets can be reserved here: https://armyfieldband.ticketleap.com/
---
East Coast Band Conference
The eleventh annual East Coast Band Conference will again be
hosted by the Ringgold Band in Reading, PA. The date is Saturday, March 14, 2020.
    The symposium, dedicated to band history and repertoire, will
consist of six thirty minute talks from 9 a.m. until noon and an open
rehearsal of rare band works from 2 to 4 p.m.. Both events will take place in the Ringgold Band's rehearsal room at 3539-A Freemont St., Laureldale, PA 19605. There is ample free parking at the site. Members of the Ringgold Band, conducted by Chuck Ebersole, will form the core of the players at the rehearsal.
    The conference is free of charge and there is no formal registration. In order to estimate attendance, however, please notify me at hcrissey45@gmail.com of your intent to come. You are encouraged to bring your instrument and augment the band during the rehearsal.
    If you wish to have a rare band work played at the open rehearsal, please submit xeroxed copies of the score and parts  to Mr. Ebersole no later than February 1 so that he can lightly rehearse the work with the Ringgold Band beforehand. Send the xeroxed music to his home address: 147 Walnut St., Mohnton, PA 19540. If you want to conduct the work you submit and/or play your instrument in the band, please write to Mr. Ebersole at the address above or e-mail him at chucksfz@gmail.com..
    The six presentations that are slated for the morning session are:
William Rehrig: The Robert Hoe Collection Online
Joshua Long: The Double-Bell Euphonium
Jerry Rife: Leonard Falcone at Michigan State University
Albert Nacinovich: The History of the Repasz Band
John Landis: Playing in the U.S. Air Force Band in the 1960's
Jari Villanueva: John Philip Sousa's Christmas Gift to the United States
---
Susquehanna Chorale Concerts to Honor Beethoven, Feature Songs that Celebrate Human Strength and Determination
The nationally-acclaimed Susquehanna Chorale will present its spring concert series, "Through Love to Light," on May 8 and 9, 2020.  For more information, see the Spring 2020 Press Release.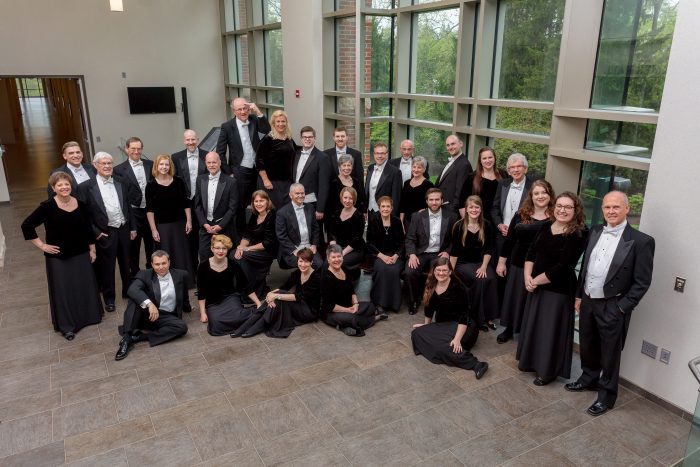 ---
10th World Alliance for Arts Education International Summit
The 10th World Alliance for Arts Education International Summit will be held Oct 26-29, 2020 at the University of Florida, Gainesville. The purpose of the conference is to bring together arts education professionals world-wide to share the latest research, thought and practice in arts education assessment and evaluation. Primary, secondary and higher education professionals, arts education researchers, policymakers, and national, state and local education officials are invited to submit proposals, due March 20, 2020.