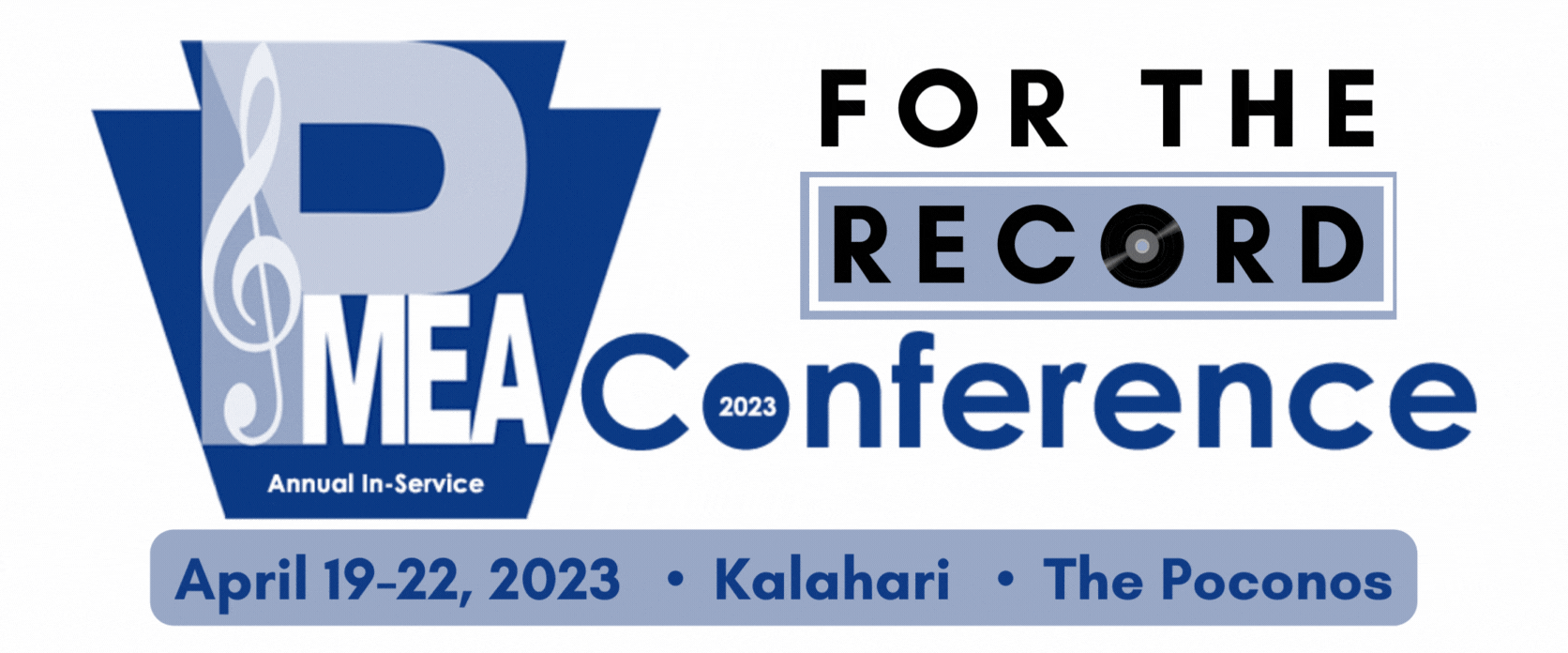 The 2023 PMEA Annual In-Service Conference will be held at the Kalahari Resort and Convention Center in the Poconos, April 19-22, 2023.
PMEA celebrates its 90th anniversary in 2023. We embrace our vibrant past and look ahead to our diverse future. In the 1930s, the "33" vinyl record was developed and as PMEA began to grow so did the way we listened to and documented music. Dance along with us as we offer concerts and sessions to inspire all our members in both tried and true ideas and innovative new ideas that will continue on For the Record.
We are thrilled to welcome The Girl Conductor – Maria Ellis – and Cameron Jenkins, founder of Full Potential Leadership as this year's keynote speakers. The Thursday Evening Concert will feature the U.S. Army Band "Pershing's Own" and Chorus. Be sure to check out the tentative conference schedule below. Need additional documentation to submit with your request for attendance? Check out the following Conference Preview document.
Registration
Conference Registration Prices
Active member – regular – $185 / on-site $200
Non-member – regular – $295 / on-site $310
PCMEA – regular – $40 / on-site – $45
Retired – regular – $15 / on-site – $20
Daily rate and family member options will also be available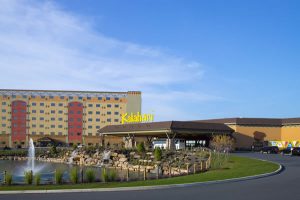 *Updated Feb. 24* – PMEA's room block is SOLD OUT for the Friday of the conference (and is very close to being sold out for the other dates as well). We are not able to add any more rooms to the block as we have the majority of the rooms at the property.
Other lodging options in the area include:
The Carriage House (390 Manor Dr., Pocono Manor; 570-839-6761)
Comfort Inn & Suites (2189 PA-940, Mt. Pocono; 570-972-2130)
Days Inn by Wyndham Tannersville (126 Hill Motor Lodge Rd; 570-664-0919)
Mt. Airy Resort (312 Woodland Rd., Mt. Pocono, PA 18344; 877-682-4791)
Best Western Plus Poconos (2647 PA-715, Tannersville, PA 18372)
Reservations can be made online via PMEA's hotel booking site for any rooms that still may be available, until the entire block is sold-out. *If reserving a room with a credit card that you will not have with you when checking-in at the hotel (i.e. a school credit card), you will need to complete Kalahari's Credit Card Authorization Form. This form must be submitted at least 2 weeks prior to your arrival at the hotel. 
*Please note that, in order to provide a smoother and safer transaction for guests and associates, the Kalahari Resort is now 100% cashless. The property accepts credit and mobile payments (Apple/Google Pay) as well as room charges through your RFID wristband. Should you arrive on property with only cash, there are kiosks to exchange your dollars for a Mastercard that can be used anywhere Mastercard is accepted. 
Exhibitor Information
Exhibitor Registration is now open for the PMEA 2023 Annual In-Service Conference.  For more information, view the Exhibitor Information Page.