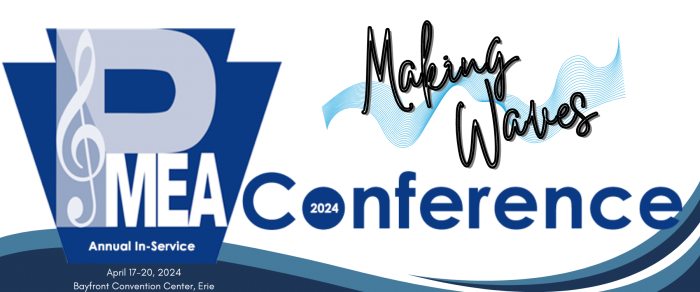 2024 PMEA Annual In-Service Conference
April 17-20, 2024
Bayfront Convention Center, Erie
In 2024, we are venturing up to our Northwest Corner to the Erie Bayfront Convention Center.  We will feature innovative ideas, performances, speakers, and sessions that are sure to bring new tides to your classroom.  Make plans to join us as we let the music of the water surround us and bring us together to experience "Making Waves" in music education through the conference experience.
2024 PMEA Call for Research is now open and will close at the end of the day (11:59 p.m.), Wednesday, October 4. 
The deadline has now passed for session proposals and performing group and innovations stage applications. All applicants will receive notification regarding the status of their submission(s) in September.
---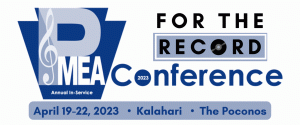 Thank you to all who attended, presented, performed and exhibited during the 2023 PMEA Annual In-Service Conference.
We greatly appreciate your feedback through completion of the 2023 PMEA Annual In-Service Conference Survey.