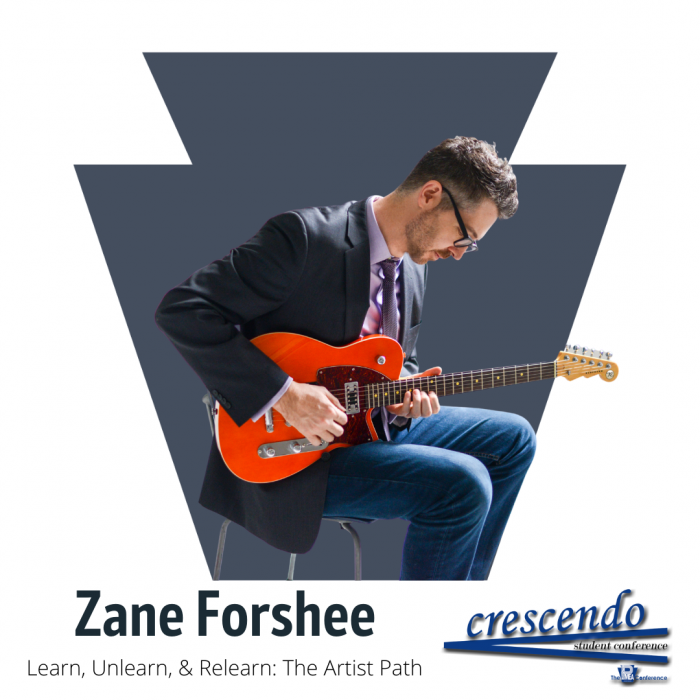 Learn, Unlearn, & Relearn: The Artist Path
Guitarist, Zane Forshee, traces his non-linear artistic journey and career path as a performer, educator, and administrator in the arts.
A discussion that focuses on the disruption of traditional models of work now impacting performing artists and what artistic careers look like for artists in the 21st century.
How do we move forward?
What are the opportunities?
What are the necessary skills artists need to thrive, and how do we embrace uncertainty?
Zane Forshee is an award winning guitarist, chamber musician, and educator. His work is fueled by a drive to expand what is possible for the instrument. Zane's live and recorded work has been heard around the world with his most recent album Valenciano hitting No. 1 on Amazon's Classical New Releases and No. 6 on Billboard's Classical Crossover Chart. Committed to supporting artists build sustainable careers, Zane serves as the Chair of Professional Studies, Director of LAUNCHPad, and is a member of the guitar faculty of the Peabody Conservatory of the Johns Hopkins University.