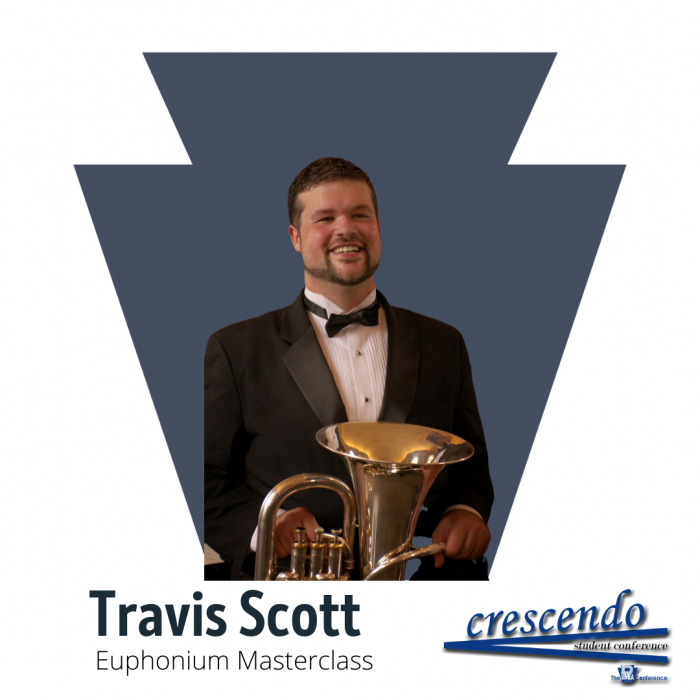 Building the Mountain – Steps to Success
Approaches to developing your inner musician through the euphonium.
This session will provide students with a varied approach to developing musicianship through the euphonium, including efficient tips to learning repertoire, establishing the objectives of fundamentals, college prep, and finding (or making!) playing opportunities. All participants are encouraged to bring their euphonium; handouts will be distributed online.
Dr. Travis Scott is currently Assistant Professor of Low Brass and Music Theory at Xavier University of Louisiana. He has held similar posts previously at the University of Windsor (Windsor, Ontario) and Brookhaven College (Dallas, Texas). He has performed with the Dallas Wind Symphony, the Lone Star Wind Orchestra, Keith Bryon's New Sousa Band, the River City Brass, and is a member of the Blossom Festival Band. He holds music degrees from the University of Akron, the University of North Texas, and Michigan State University.