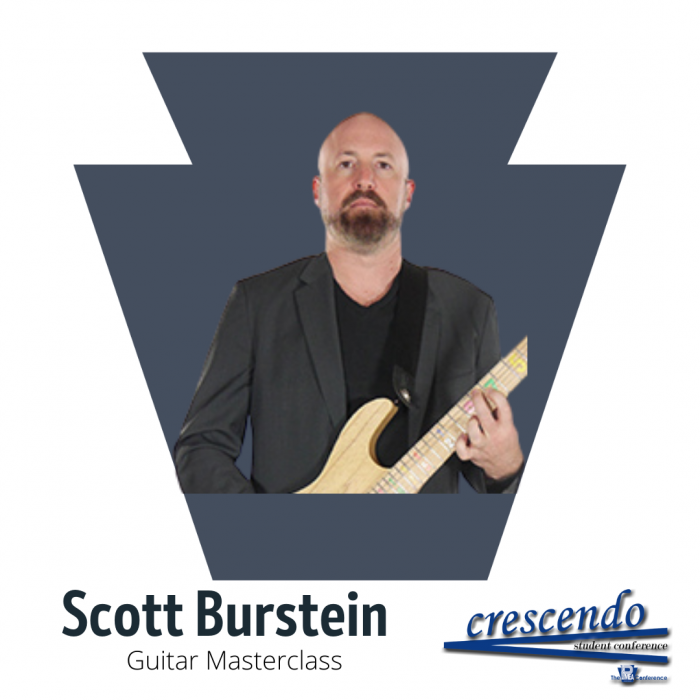 Guitar Tips and Tricks
In this session, we will look at fun ways to play a variety of songs and styles on the guitar, with a focus on next steps on chords and improvisation.
This session will specifically look at how to play rhythm and lead guitar, focusing on skills for a relatively new player that has basic familiarity with the guitar and a few basic chords learned. We will work on right hand technique such as comping patterns and how to modify basic chords to create new musical sounds. We will also look at basics of soloing using the pentatonic scale and discuss phrasing such as bends, slurs, and slides. All this will be examined through the lens of popular music examples.
Scott Burstein is the National Director of Teaching and Learning for the non-profit Little Kids Rock. His duties include managing training, musical content, and professional development. He previously taught public high school in Los Angeles, with subjects ranging from Marching Band to AP Music Theory. Scott studied music at the University of California, Santa Barbara, the Eastman School of Music, and received his DMA in Music Education at the University of Southern California. While primarily a guitarist, Scott has played a variety of instruments as a performer in the fields of classical music, popular music, and jazz.