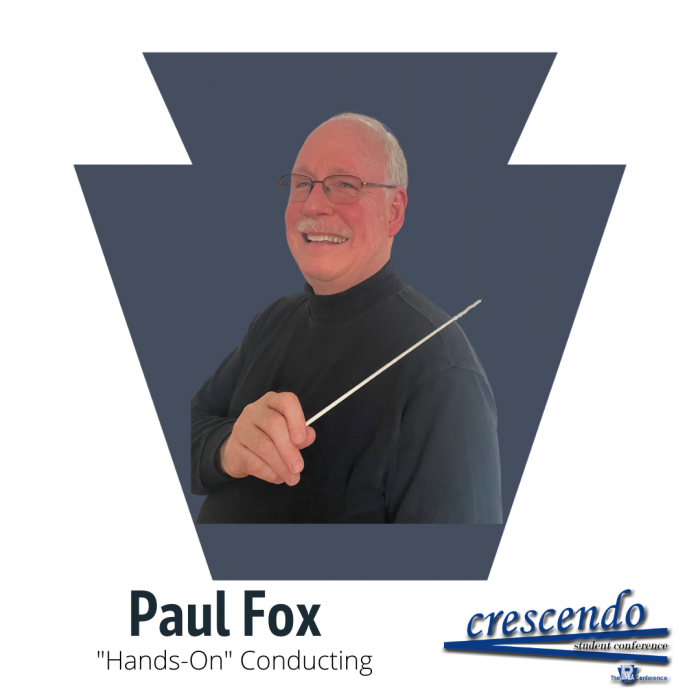 "Hands-On" Conducting
An introduction to the "form, formula, and function" of conducting music, a tutorial for anyone FROM beginners or rookies who just want to "test their skills" on the podium TO potential "future music leaders" who desire to direct an instrumental or vocal ensemble in their school or community.
Have you ever wanted to direct a band, orchestra, or chorus? Have you considered auditioning for drum major or student conductor? Do you wonder how to prepare your "conductor's chops" to lead an ensemble? This session will introduce you to steps for building "baton technique," developing "muscle memory" on beat patterns, acquiring left- and right-hand independence, and practicing the gestures of attacks, releases, cueing, phrasing, dynamics, subdivisions, fermatas, anacrusis and fractional pick-ups, simple, compound, and asymmetrical meters, and other fundamentals. Additional resources for the independent study of conducting and observations of "masters and maestros" will be provided for follow-up study.
For five decades, Paul Fox has taught music and conducted community and youth orchestras and choruses. Retired in June 2013 from the Upper St. Clair School District as Performing Arts Curriculum Leader and music teacher, he remains active as Artist Director of the South Hills Junior Orchestra, which since COVID-19, has been providing an online academy of synchronous and asynchronous remote learning including workshops on composing, conducting, musicianship training, and student leadership. Currently, he serves as the Chair of the PMEA Council for Teacher Training, Recruitment, and Retention and PMEA Retired Member Coordinator.