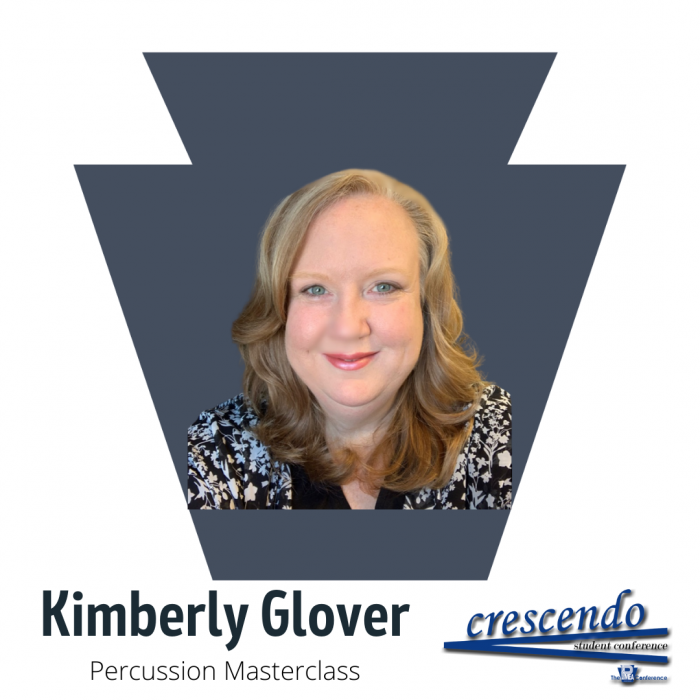 Percussion Masterclass
Students will be provided a masterclass on concert percussion as it applies to college and professional environments. Dr. and Mrs. Glover will answer questions from the students about what to expect as a percussionist in these two settings.
This presentation will describe some of the myriad skills and techniques required of the modern concert percussionist in both college and professional settings. Demonstrations of modern techniques used to create good sounds on common percussion instruments, tips and tricks for navigating the percussion section, common pitfalls of the young percussionist, and how to transfer all of this information into a solid audition, all will be explored during this session. Participants will be encouraged to interact with the presenters and ask questions freely throughout.
Kimberly Glover has been teaching percussion for over 30 years. Her career has covered instruction from kindergarten music classes to college level courses. Mrs. Glover's percussion ensembles have been invited to perform at the PMEA state conferences multiple times as well as the NAfME All-East conference. She has taught students that have earned All-State, All-East and All-National honors. Currently, Mrs. Glover serves at the vice-president for the Pennsylvania chapter of the Percussive Arts Society.