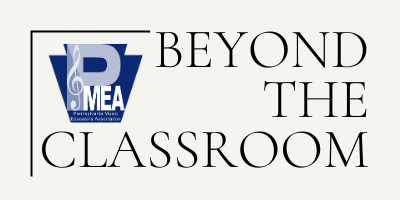 Share your connections with PMEA colleagues!
Do you know a rock star, jazz musician, show celebrity, ballerina, professional conductor, poet laureate, or virtuoso soloist?
PMEA is looking for "masters and maestros" to present sessions for PA "virtual" or in-person music classrooms. Spearheaded by PMEA State Immediate Past President Tina Bennett, the plan would be to compile a digital library of introductory, one-hour, pro-bona video workshops of professionals in the Performing Arts arena – opera singers, Broadway dancers, Hollywood or television actors or producers, symphony musicians, theater craft technicians, make-up, lighting, costume, or scenery designers, popular artists, music professors, musicologists, lyricists, composers, etc. as our members plan supplemental remote and hybrid learning experiences for their students during the challenging 2020-2021.
How about anyone who enjoyed exposure (or found fame?) in the music or movie industry who were former graduates from your school?
If so, please have them complete the PMEA Beyond the Classroom form ( https://forms.zoho.com/pmea/form/PMEAMusicianConnectionForm/share).
In return, PMEA would provide the contact information of each volunteer contributor to promote the possibility of reprise presentations (with honorariums) to cover a wide range of topics, such as:
Auditioning or interviewing preparation for college or employment
Composition and arranging (specific genres or ensembles)
Conducting
Counseling for a career in a music field
Digital editing
Ear-training and sight-reading
Fiddling
Future music educators
Jazz improvisation
Master classes (specific area)
Music history
Music industry
Music technology
Performance practices of different music periods
Practice tips
Recording tools and methods
Remediation of performance anxiety and stage fright
Songwriting
Theater tech
Vocal techniques