The 2017 Music Advocacy Day was held at the Capitol Building in Harrisburg on March 20th, 2017.  Below are pictures of speakers and performers at the event.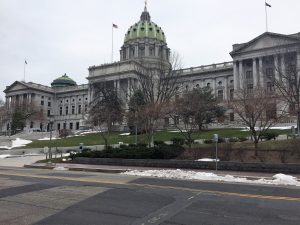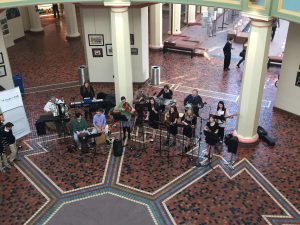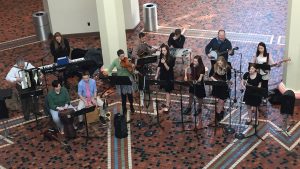 Seeds of Faith Christian Academy String/Vocal/Percussion Band – Dr. John Kuehn, Director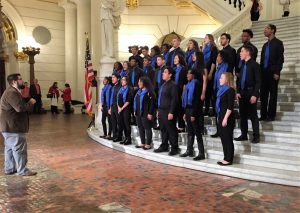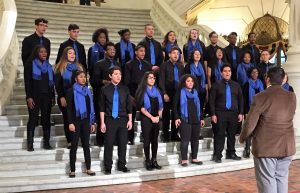 East Stroudsburg North High School Choir – Keith LaBar, Director
Mark Despotakis – PMEA Advancement of Music Education Council Chair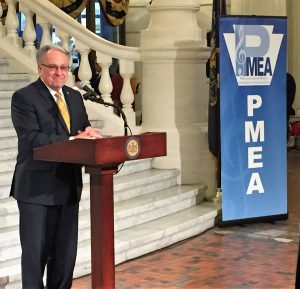 Eddie Day Pashinsky – Pennsylvania Representative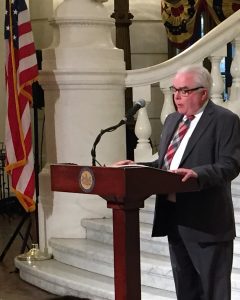 Dr. John Molnar – Superintendent, Southmoreland School District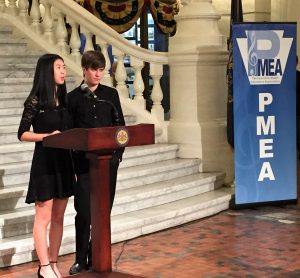 Amanda Kan and Benjamin Whiteman – Plymouth Whitemarsh High School Students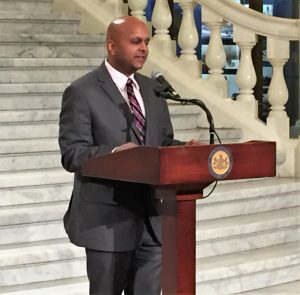 Tooshar Swain – NAfME Legislative Policy Advisor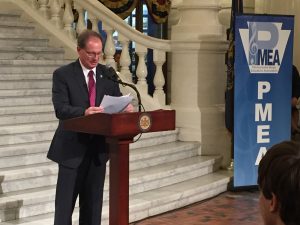 Henry Pearlberg – PMEA President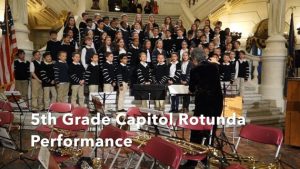 Episcopal Academy Fifth Grade Band, Orchestra and Chorus – Deborah Newnham, Director
Click here to see part of their performance!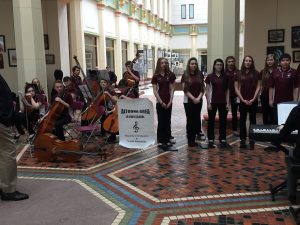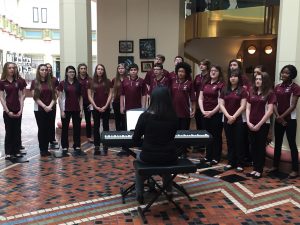 Altoona Area Junior High School String Ensemble and Vocal Ensemble – Kelly Detweiler, Director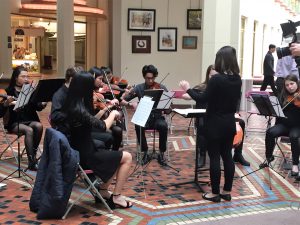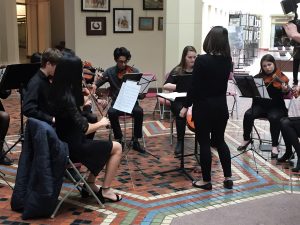 Plymouth Whitemarsh High School String Ensemble and Accapellas – Elise Derewitz and Jeffrey Cooper, Directors